The Solow model explains economic growth not only by common factors such as labor and capital but by technological progress, including technology or knowledge, that presents an additional advantage for countries to progress and prosper. The central concept of the theory is that the growth of labor together with technology gives a better economic performance with more GDP per capita due to increased effectiveness.
According to the Solow model, the economic growth is expected to be exponential amid the proper mix of labor, capital and technology.
However, the observed data shows a different tendency. In reality, technological progress does not behave exponentially and does not ensure GDP to burst exponentially as well. Indeed, it follows a linear pattern, so it is unlikely for GDP to go to the moon. It means that new technology and knowledge add to the existing ones, but they do not have a multiplying effect. Thus, it leads to the steady growth of GDP, which implies a slowing economic growth in the long term due to depreciation.
The World Bank proves the decreasing (though with short-term ups and downs) trend of GDP from 1960 to 2020.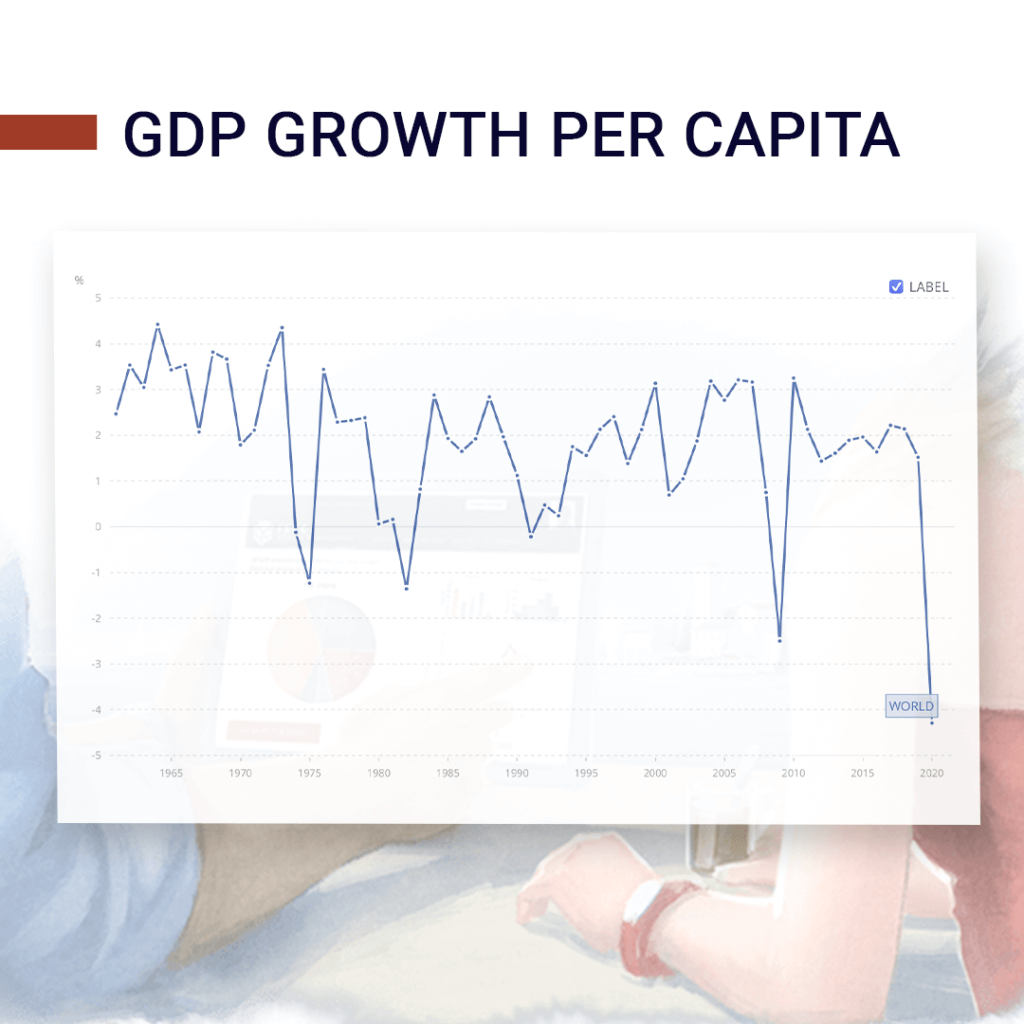 T. Philippon, the winner of Robert M. Solow Prize for Excellence in Research and Teaching, has followed M. Solow's findings and observed and analyzed a wide range of data. T. Philippon concluded that there were some breakpoints like the first and the second industrial revolutions when the economic growth rate has become more rapid due to significant technological changes while keeping the linear trend for the rest of the time.
It leads to the point that economic growth can be bucked up by structural changes; otherwise, the economy is expected to slow down.
---
Risk Warning: The information in this article is presented for general information and shall be treated as a marketing communication only.  This analysis is not a recommendation to sell or buy any instrument.  Investing in financial instruments involves a high degree of risk and may not be suitable for all investors. Trading in financial instruments can result in both an increase and a decrease in capital. Please refer to our Risk Disclosure available on our web site for further information.