Investors are extremely concerned about the current state of the economy amid soaring inflation, geopolitical instability, expected food deficits in Africa and still present diseases. Thus, stock downturns deteriorate their perception even more.
S&P500 has lost 13.31%, DJI – 9.22% and NASDAQ – 23.38% of their value since the beginning of 2022. These values bring into question whether indices and stocks appear diversified and defensive assets in turmoils. Besides, with such a decline together with high inflation, what should be done to stay financially sound?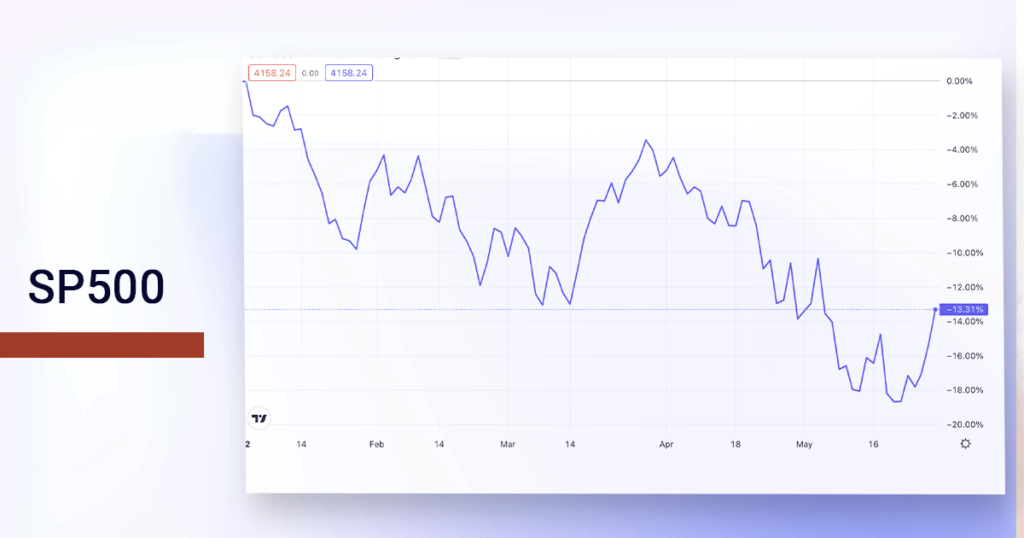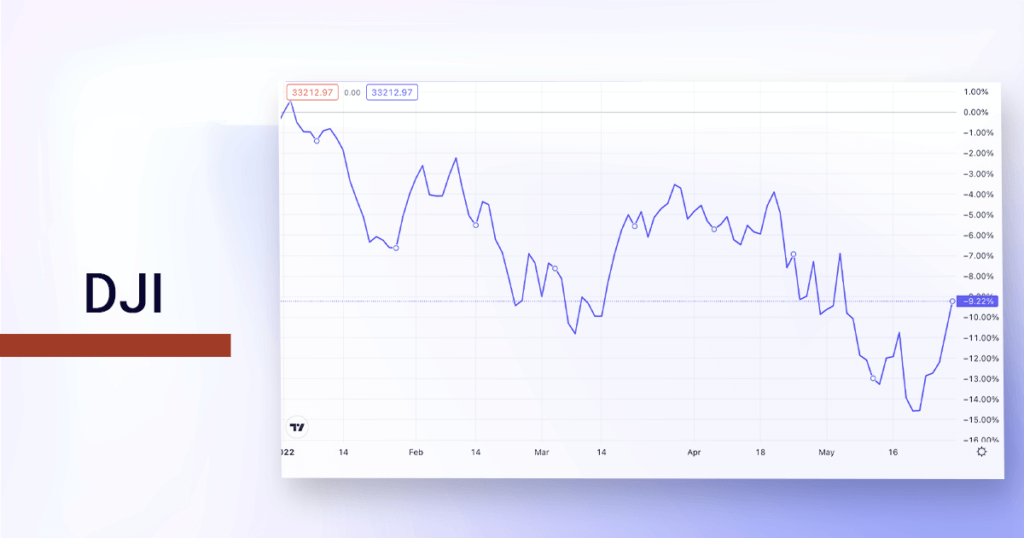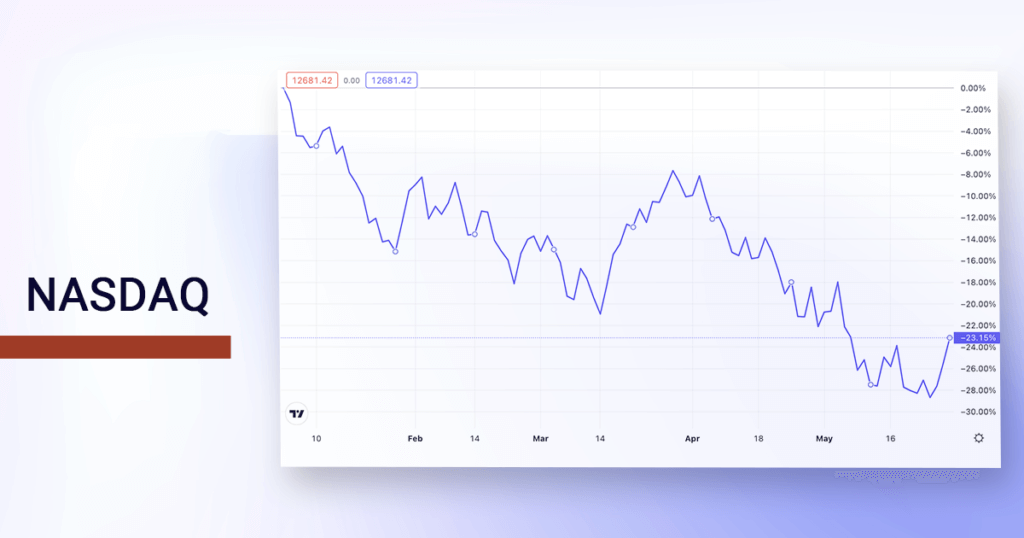 It is essential to look at the situation from a bird-eye perspective (i.e., long term). Thus, according to Vanguard, in 31% of cases, US stocks tend to lose their value due to inflation in a one-year period. But in a ten-year period, depreciation appears in 11% of cases.
Observing the situation in the long term, a wise investor may notice the proper time for searching the market for financially stable but undervalued companies:
to make some profitable purchases
to look precisely at today's prices of stocks in your portfolio to buy more and average out.
For example, NASDAQ is as low as in 2020, and S&P price is similar to the one of 2021.
Besides, consumer demand and employment present a good base for companies to flourish. So, evaluation of companies' potential together with scrutinizing companies' cash flows will give favorable signs for trade.
According to UBS analysts, the price/earning ratios are 20% and 30% lower than the average for many small-caps and big companies, respectively.
And one more encouraging fact is that there is no point in fleeing from stocks, even seriously depreciated ones. The price recovery after crises has taken about 1 or 2 years. As a result, a long-term investor can get over one more financial instability.
ISEC WM follows the market trends with great attention to detail and is working hard to find new investment ideas and opportunities to save and gain from any economic environment.
---
Source: barrons.com
---
Risk Warning: The information in this article is presented for general information and shall be treated as a marketing communication only.  This analysis is not a recommendation to sell or buy any instrument.  Investing in financial instruments involves a high degree of risk and may not be suitable for all investors. Trading in financial instruments can result in both an increase and a decrease in capital. Please refer to our Risk Disclosure available on our web site for further information.