Cathie Woods is not the richest woman on Earth. Neither is she the most famous investor. Yet Cathie is a brilliant example of self-made woman. Born in an Irish immigrant family, since 1977 when she became an assistant economist at Capital Group, Cathie made a career of a founder, CEO, and CIO of Ark Invest with over 60 billion assets under management.
Conviction in your ideas is essential for investing success, Cathie Woods believes. "People would say, 'Oh, my gosh, you were made fun of, you were ridiculed, they treated your research with derision,'" she said, referring to her Tesla prediction. In 2018 she claimed she expects Tesla shares to hit $4000 by the end of 2023. Quite an ambitious goal for the company that was valued at $60 per stock back then.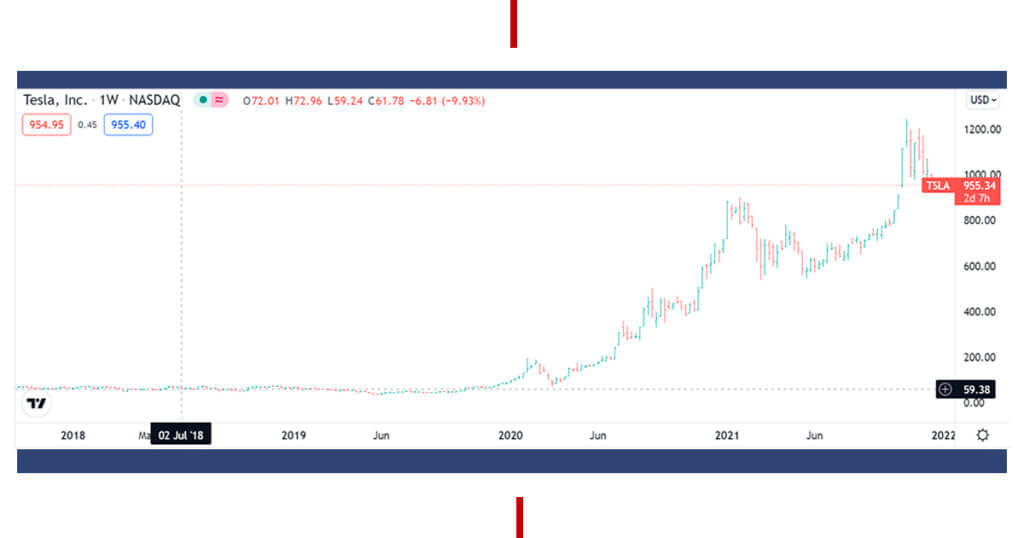 ---
Source: tradingview.com
---
Risk Warning: The information in this article is presented for general information and shall be treated as a marketing communication only. This analysis is not a recommendation to sell or buy any instrument. Investing in financial instruments involves a high degree of risk and may not be suitable for all investors. Trading in financial instruments can result in both an increase and a decrease in capital. Please refer to our Risk Disclosure available on our web site for further information.