Climate change concerns push the governments to work on the decarbonization of the global economies actively. Carbon-based fossil fuels such as coal, oil and gas still account for the lion's share of the world energy supply. At the same time, wind, solar and hydroelectric supply has been growing at about 8% annual rate since 2010.
Huge corporations, governments, private investors speed up the process by investing in green energy. Some do that because of ethical concerns and the desire to fund a better future for all human beings. For some, that's nothing but another business plan. Whatever the motives are, the financial result is clear: economists predict over $100 trillion estimated investment in green energy over the next three decades.
There are three known ways to participate in the decarbonization of the energy sector financially.
Direct investments
This type of investment in green energy allows a lot of space for a creative approach.
Taking a stake in some physical project such as a wind farm or electrification of your block with solar power – that's a great opportunity to participate in renewable energy usage directly.
The pitfalls of doing a real business come along with this type of investment, though. It requires a lot of control and decision-making on your side, which can be an exciting but challenging experience. The lack of liquidity is another downside of the idea.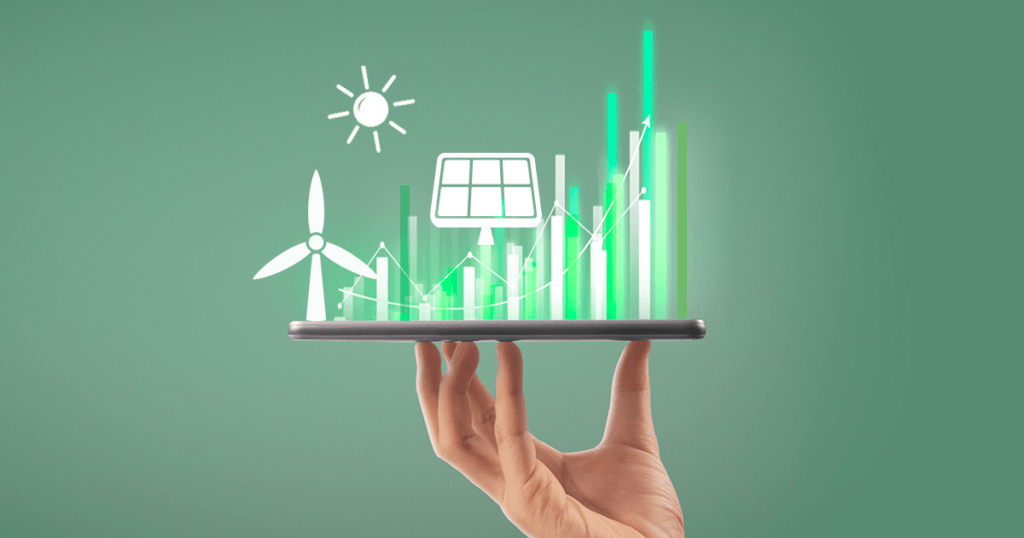 Stocks
Buying stocks of the companies involved in the green energy sector is another opportunity to invest responsibly.
Purchasing the stocks of the companies directly working on building more solar power stations and windmills is one of the solutions. NextEra Energy, FirstSolar, Brookfield Renewable – these are a few industry leaders with their stocks traded on the New York Stock Exchange.
The other path is to support financially the companies that have chosen to maximize the use of clean sources of electricity in their production chain. The United States Environmental Protection Agency regularly updates the list of the partners that signed up to prioritize the purchase of green energy. It includes such industry leaders as Microsoft, Apple, Procter & Gamble, Wells Fargo, and others with 100% green power in their electricity use.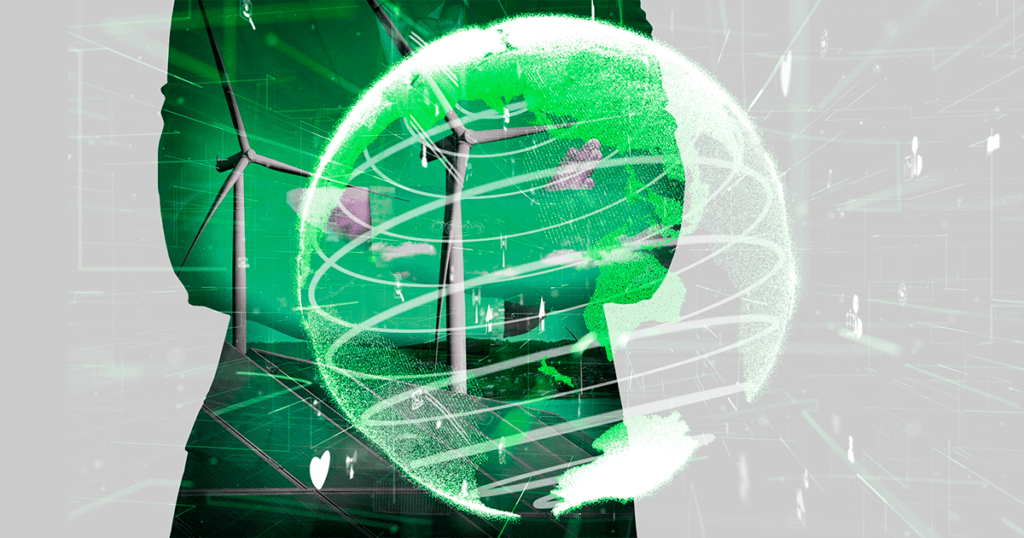 ETFs
Exchange-traded funds allow investing in the whole baskets of the companies that support the production and use of renewable energy. iShares Global Clean Energy, the S&P Global Clean Energy, and the Nasdaq Clean Edge Green Energy indices are the best-known examples of such funds. Diversification and liquidity, along with relative simplicity of the actions needed to be taken to invest, make green ETFs appealing for individuals that wish to invest responsibly.
---
---
Risk Warning: The information in this article is presented for general information and shall be treated as a marketing communication only. This analysis is not a recommendation to sell or buy any instrument. Investing in financial instruments involves a high degree of risk and may not be suitable for all investors. Trading in financial instruments can result in both an increase and a decrease in capital. Please refer to our Risk Disclosure available on our web site for further information.