Until recently, Bitcoin has been treated as a completely independent asset due to its unique nature. As a result, there should be no signs of Bitcoin's correlation with any other assets, conventional currencies or economic cycles. However, that may seem quite a simplification and neglect.
While there were some assumptions that a negative correlation between the USD and Bitcoin exists, the current situation demonstrates a negative correlation even stronger. When the USD rises, Bitcoin is likely to fall.
The correlation between the USD and Bitcoin has turned negative since 2018, interrupted by short positively correlated periods from time to time. Since the beginning of 2022, there has been a strong negative correlation between the assets. Currently, it can be explained that Bitcoin follows a general downward trend.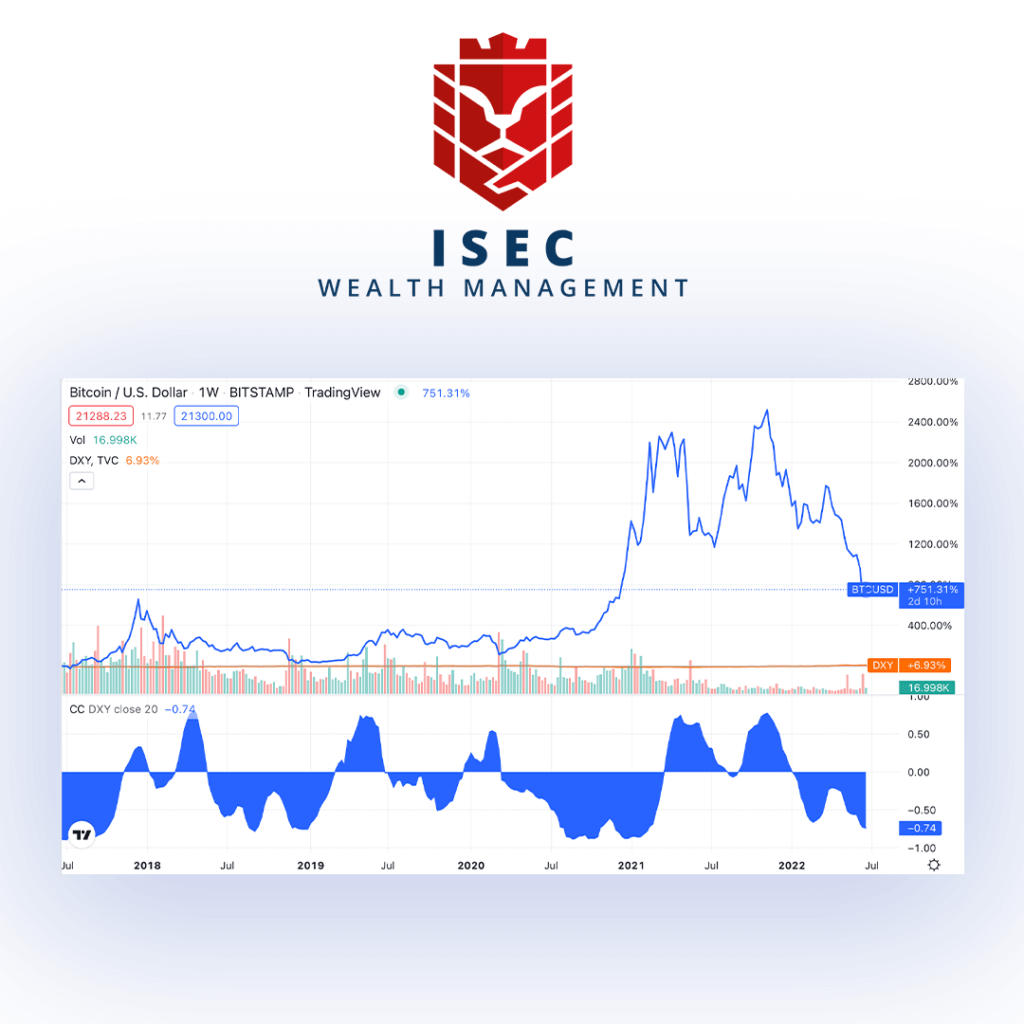 The evident fact is that the correlation has become stronger even more since 2018, when the correlation ratio was -0.12 to about -0.5 in 2022. As a result, USD and Bitcoin can be a good mix for diversification.
To form an even more balanced portfolio including more assets, a much more sophisticated analysis should be done. Such an advanced analysis and management is the expertise field of ISEC Wealth Management.
---
Risk Warning: The information in this article is presented for general information and shall be treated as a marketing communication only.  This analysis is not a recommendation to sell or buy any instrument.  Investing in financial instruments involves a high degree of risk and may not be suitable for all investors. Trading in financial instruments can result in both an increase and a decrease in capital. Please refer to our Risk Disclosure available on our web site for further information.